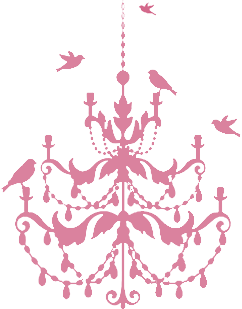 Welcome to Paisley Petunia…part two!
I find inspiration in pretty pictures, endless possibilities in a bowl of Meyer lemons, the meaning of lifetime devotion in the wagging tails of our 3 rescue dogs, end-of- the-day bliss in a glass of red wine and now, the boundless, soul clutching meaning of life in the faces of my 2 little angels.
It's a happy, creative, joy-full life we've got here in the LA sun. Come play! Bring wine.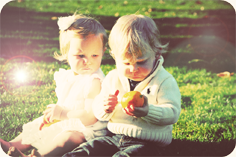 Wednesday, March 11, 2009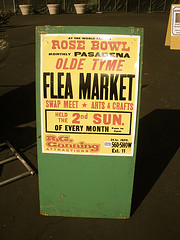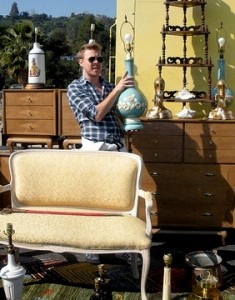 On Sunday, we had our first official Paisley Petunia outing. Being devoted fans of Bravo's Top Design, when we heard Eddie Ross was coming to town, we just knew we had to grab our best Martha-esque outfits and trek out to the Pasadena Rose Bowl Flea Market. Amid the carnival music, flags and tube sock vendors, it was there that we met Eddie and his partner Jaithan and embarked on a treasure hunt for pink depression glass, cake plates and teacups. And maybe some vintage dresses too. 
We wove our way down the aisles, inspecting furniture, tiny silver spoons and all things decor. Eddie happily helped us decipher if the vendor's prices were fair, if the item was an original or knockoff and best of all showed us the endless possibilities that lie within recycled items. A few sun-drenched hours later, our arms weighed down with c's glassware, my teacups and a few vintage dresses we can't wait to alter, we said our goodbyes to Eddie and Jaithan. 
It was truly a lovely (and exhausting) day. Thank you to Eddie and Jaithan for this unique shopping experience – its obvious you love what you do! Check out their tour to see if they are coming to a city near you. 

Posted by s at 11:29 AM 3 comment