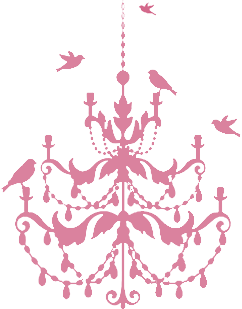 Welcome to Paisley Petunia…part two!
I find inspiration in pretty pictures, endless possibilities in a bowl of Meyer lemons, the meaning of lifetime devotion in the wagging tails of our 3 rescue dogs, end-of- the-day bliss in a glass of red wine and now, the boundless, soul clutching meaning of life in the faces of my 2 little angels.
It's a happy, creative, joy-full life we've got here in the LA sun. Come play! Bring wine.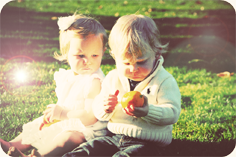 Tuesday, April 28, 2009
At Paisley Petunia we like to share news about worthy causes in our area or worldly causes in your area that could use some help from our readers. If you know of charities doing great work, please email us! We both come from non-profit backgrounds and and you can probably tell C is very fond of our four legged friends!
This week our charity profile is Your Local Food Bank. As you can imagine, Food Banks are hit double hard in times like this – donations are DOWN due to the economy and needs are WAY up, also due to the economy. This makes for some bare cupboards. So this week, while you are doing some spring cleaning, check your cabinets for some extras that you can spare or hit up the 99cent store and grab some deals. 
Here is a list of most needed items: canned meats and fish, canned sauce, soup and broth, canned fruits and vegetables, 100% fruit juice, peanut butter, pasta, crackers, cereal, beans and rice, individually packaged snacks for Homeless Outreach (granola bars, trail mix, etc.), Ensure, crackers, infant formula, teething biscuits, cookies, raisins and fruit snacks. 
There is a week long food drive going on in Venice right now. Google and call your local food bank to donate or start a drive at your office or school. Its as simple as putting out a box and sending an email around. I guarantee they will be delighted to get your donation!
Angelenos: Locations along the westside are collecting donations, including Trim Hair Salon, Causecast headquarters and Elvino Wine Shop on Abbot Kinney. 
We think this is an easy way to make a big difference in your community, giving the gift of  food.  I know you will feel great when you see the looks on the faces of the Food Bank Staff!
Sadly we missed the kick off party last weekend at the rat pack hangout Chez Jay. I say let's make our own party: bring food to Trim Salon on Friday and stay to enjoy Abbot Kinney's fabulous First Fridays street fair- who's with me? http://abbotkinneynow.com/

Posted by s at 3:58 PM 1 comment