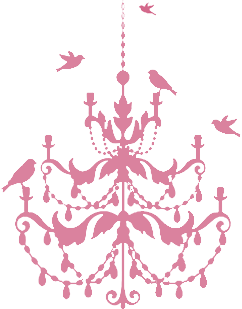 Welcome to Paisley Petunia…part two!
I find inspiration in pretty pictures, endless possibilities in a bowl of Meyer lemons, the meaning of lifetime devotion in the wagging tails of our 3 rescue dogs, end-of- the-day bliss in a glass of red wine and now, the boundless, soul clutching meaning of life in the faces of my 2 little angels.
It's a happy, creative, joy-full life we've got here in the LA sun. Come play! Bring wine.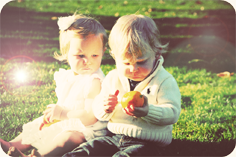 Monday, April 27, 2009
I am loving this gorgeous book from cheeky Aussie author Michi:
I Don't Give a Frock: Fashion Forecasts and Meaningless Misguidance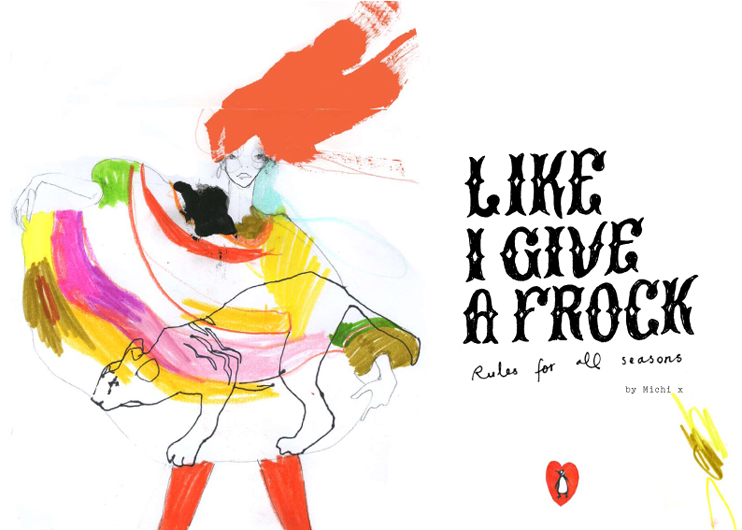 Not only is the book full of quote worthy fashion advice and commentary but the illustrations are to die for.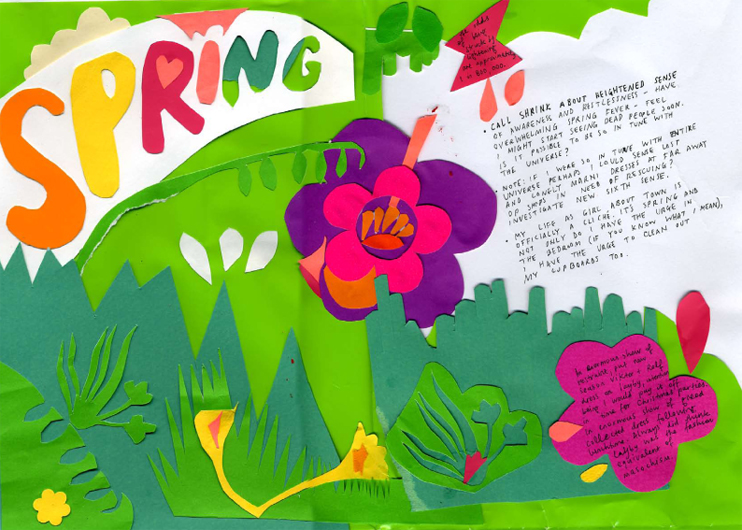 Buy this gorgeous book here on Amazon or visit the publisher's website here.
Speaking of frocks…
It's that time of year. You know, wedding season and charity event season.  I love it because I love to get dressed up. But as the number of  "worn once frocks" increases in my closet and the dollars in my bank account decreases,  I am forced to make some hard decisions.
No silly! One of the options is NOT to wear something again! The answer is to cast my online and vintage shopping net wider; gone are the days of a last minute-full price purchase at Neimans. So, I'm on a mission to add some tres fab, tres affordable frocks to my closet. I love vintage but alas, vintage is often v v tiny, hard to size online (although vintage shopping online is pretty addictive since it would be nearly impossible to visit that many shops in person) and I don't ever want to look like I am wearing a costume (unless I am wearing that gorgeous hooded gown Drew wore in Grey Garden's and then well, I'd go in costume as her anyday!) Anyhow, I digress. 
I've narrowed it down to 2 reasonable non-vintage and 2 delicious vintage dresses… do help me dear readers. I am completely torn. I need one long and one short. Note: the emerald green dress is shown with a CRAZY crenoline and I would most likely leave the hoop skirt at home. I'm certain it's flowly, wonderful without the Scarlett O'hara hoop!
*OFF THE RACK*
Twelfth Street by Cynthia Vincent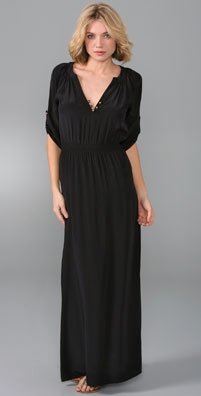 Arden B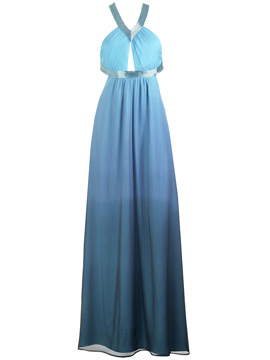 *VINTAGE* (both from ebay, click on the picture to go right to the site should you want to bid!!)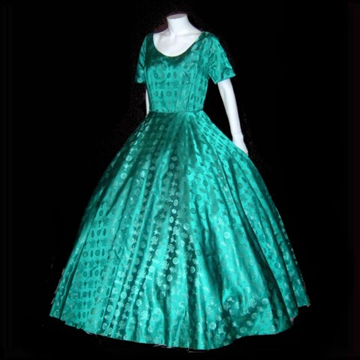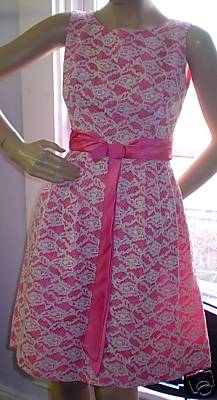 On a side note: thanks for all the help with nude heels; Juicy won and they are in route as we speak.  Here they are again, just in case you forgot their nude fabulousness!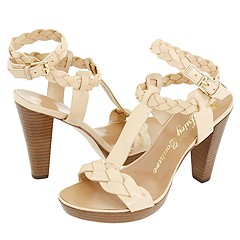 Posted by c at 2:22 PM 2 comment