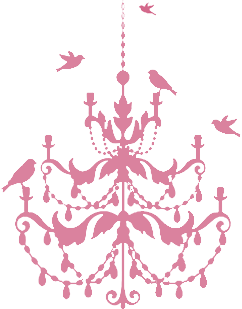 Welcome to Paisley Petunia…part two!
I find inspiration in pretty pictures, endless possibilities in a bowl of Meyer lemons, the meaning of lifetime devotion in the wagging tails of our 3 rescue dogs, end-of- the-day bliss in a glass of red wine and now, the boundless, soul clutching meaning of life in the faces of my 2 little angels.
It's a happy, creative, joy-full life we've got here in the LA sun. Come play! Bring wine.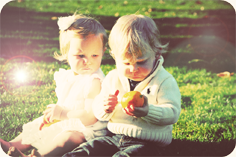 Wednesday, April 15, 2009
April is National Grilled Cheese Month – how did I not realize this?! And the Muenster month is half over already. Time to get Seriously Strong Cheddar. 
Here at Paisley Petunia, we.love.grilledcheese. 
Cheesy celebrations abound:
NY: Artisanal Fromagerie, Bistro & Wine Bar has a daily special grilled cheese menu and you can submit your favorite recipe for their contest. Winners will be added to their menu.  
Collingswood, NJ: The Pop Shop Cafe & Creamery, as seen on "Throwdown with Bobby Flay". A month full of cheesy events, including teh crowning of Mr & Mrs Cheese and the star of the show,  The Calvert: rosemary foccacia, includes roast turkey, sliced avocado, applewood smoked bacon, Monterey jack cheese and balsamic mayonnaise.
LA: Grilled Cheese Invitational – April 25th – Downtown LA – Tickets $5. Categories include: The Missionary Position (bread, cheese, butter); The Kama Sutra (including additional ingredients) and The Honey Pot (dessert grilled cheese).  
I had the most delicious grilled cheese dessert at Stella! in New Orleans  - Triple-Crème Cheese and Dark Chocolate Ganache. To.die.for.
You can try it at home, with c's new favorite recipes.  Send us your favorite grilled cheese concoctions and your favorie restaurant that serves a mean grilled cheese.
Ménage à fromage, anyone?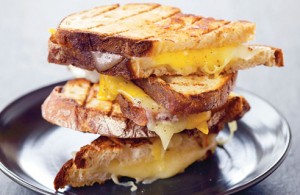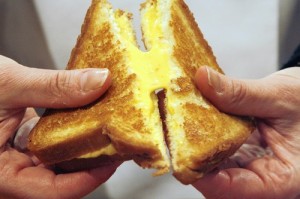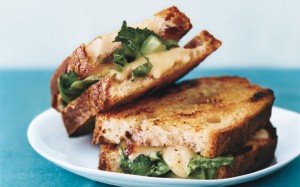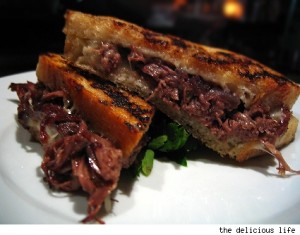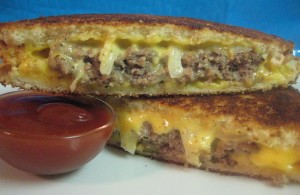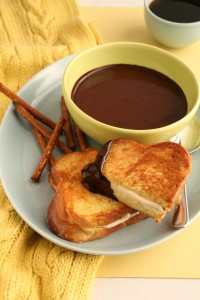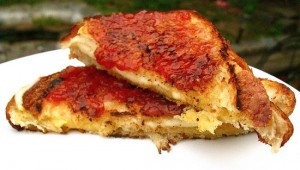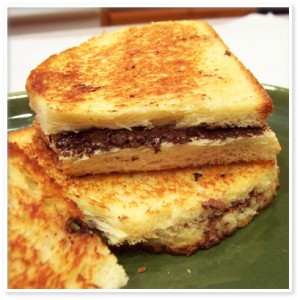 Posted by s at 4:11 PM 4 comment