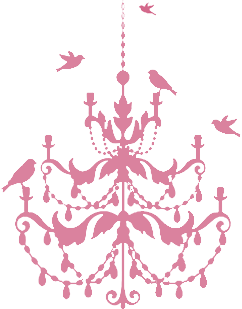 Welcome to Paisley Petunia…part two!
I find inspiration in pretty pictures, endless possibilities in a bowl of Meyer lemons, the meaning of lifetime devotion in the wagging tails of our 3 rescue dogs, end-of- the-day bliss in a glass of red wine and now, the boundless, soul clutching meaning of life in the faces of my 2 little angels.
It's a happy, creative, joy-full life we've got here in the LA sun. Come play! Bring wine.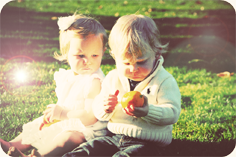 Wednesday, April 29, 2009
Last night, I had the pleasure of hearing iconic author and humorist David Sedaris give a reading followed by a lively Q & A and book signing. He has another swell book out called,  "When You Are Engulfed in Flames"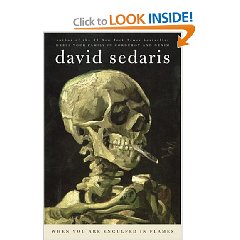 I'm pretty excited to read it. He's quirky, oddly charming and an incredibly brilliant storyteller.  After an hour of reading he talked about some of the things he does and does not like about book tours. He told us he quit taking pictures with people because he felt embarrassed and told them they must have better things to take pictures of; turns out they didn't and he felt worse. So he just quit doing it and now, he mostly feels better. I'm all for quitting things that make you feel bad and doing other things that make you feel good.
He also does not like how sometimes after he does a reading and moves on to do the book signing he feels like no one really remembers what he said. No poignant questions about his stories or need for elaboration on the details.  It's more like people see it as entertaining conversation or pleasant background music. Enjoyable but moving on. He quit worrying about it and just goes with the flow. For example, he remembers one woman at a signing who he had hoped would have a challenging "authory" type question for him. She ended up asking him to name her donkey- which he did.
One of the more meaningful questions he's been asked was about his gift for weaving seemingly unconnected stories together so that you'd never know it's two or three stories spanned over months or years. You just assume it was one really long, really interesting day. I have to admit I love this about his writing mostly because it's exactly how my brain works. I am all over the place. I find connectors in the unconnected;  the baby hummingbird that visits my patio every night makes me think I should do more volunteer work just to show the Karmic forces of the universe I am grateful, oh, and that I need to buy more dog food for my very grateful to be rescued rescue dogs. Sometimes, I am so lost in my complex, rapidly dividing, seemingly random thoughts I forget what I started talking about. I can tell myself all kinds of stories starting with what might seem to be no story at all. Nothing is better than a good storyteller, one who starts you on a path and ever so gracefully takes you in another direction only to deposit you at the end, full of wonder that you're right back where you started.  I might have my moments but I just can't piece them all together in the fluid way Sedaris can. But much to my friends' delight/distress, I try.
Let me give you an example: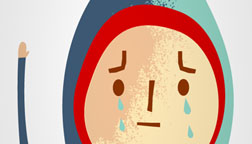 On the urging of my friend S, I signed up for Qwitter. In case you don't know, Qwitter monitors the people who stop following you or "qwit" you on Twitter. Good idea bad execution.  It's supposed to help you become a better Tweeter. To track what you do that succeeds and ultimately, I guess what you tweet that is a failure.  I am not so full of self love or delusion that I don't get that some people might want to stop following me. They might find I don't (as they had hoped) want a free lap top or need a life coach or want to start a home based business. Maybe they had hoped I would be clever but sadly, they find I am not. I get it. I do. The part that makes Qwitter the worst is that is seems to only work sometimes which I know now but did not know then. It will suddenly send a flurry of "qwits" to you when you haven't heard a peep in weeks. It does not work as promised-gently nudging you with a "hey Laptops4U stopped following you just now, but really their loss, right?" Instead, it queues them up and then randomly decides to spit them out all at once for no good reason. It's a Qwitter Blindside.
So here I was, minding my own business, watching an advanced yoga class; feeling relaxed and inspired from watching their hard work I tweeted about it. Then suddenly… 32 ding-dings, that melodic little sound my Blackberry makes when I have a new message or someone comments on my tweet. "Wow, I thought, people must really like yoga! Hot Twitter topic for sure!"  32 Qwitter messages later, I am devastated.  What? Why? Suddenly, I am nervous, insecure, paranoid, confused and certain I must have accidentally peppered my tweet with lascivious or offensive comments. I am scrambling to reread my tweet which brought this landslide of rejection only to find it's perfectly innocuous, it reads "Having an interesting experience at Golden Bridge Yoga in Hollywood, more details later."  This makes it even worse, there is no explanation. It makes no sense. But it wasn't me; it was Qwitter. Oh the misery I could have been spared if I had only known.
It's like the time I went on what I thought to be a brilliant first date; full of adventure,  clever conversation, moderate amounts of innocent kissing and the promise of more fun to come. I waited with blissful anticipation for the follow-up call but there wasn't one; just radio silence, forever. He quit me before he even started.  After it became clear Mr. OPD (One Perfect Date) would not be calling, I spent hours pouring over my outfit, my hair and the conversation. Was there food in my teeth? Did I use that weird organic deodorant on accident? (Which, BTW makes you smell worse not better.) Did I call his mother fat without knowing it? What! Why? Anything….I was searching for a snippet of logic. But there isn't any, really. He just didn't like me anymore or ever or enough or maybe he met someone else on the way home or maybe he did fall into a giant crevasse in the earth and he died wishing he could tell me I was the most amazing woman ever. Whatever, it could be any of those really. But I won't ever know will I? Yes, it worked out in the end as I subsequently met and married J, who is no doubt, my one true love. But, it would be disingenuous to say, I don't occasionally wonder what went wrong with Mr. OPD.
So, Qwitter, I don't want to do to you what Mr. OPD did to me so long ago. I want you to know that I am leaving you because you suck. You don't help me understand how to be a better Tweeter, you don't give me insight into what my followers might like or dislike, you don't give good fashion advice or bring wine and cupcakes when I am sad, you just make me feel bad- out of nowhere.  Qwitter, this time, I qwit you.
And to my dearest David Sedaris, you truly are my literary hero. Oh, and thank you for naming my donkey.
xoxo- your girl c

Posted by c at 6:58 PM 4 comment