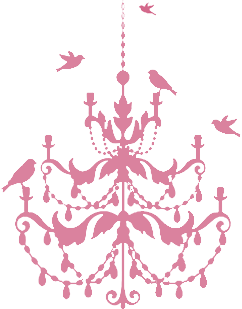 Welcome to Paisley Petunia…part two!
I find inspiration in pretty pictures, endless possibilities in a bowl of Meyer lemons, the meaning of lifetime devotion in the wagging tails of our 3 rescue dogs, end-of- the-day bliss in a glass of red wine and now, the boundless, soul clutching meaning of life in the faces of my 2 little angels.
It's a happy, creative, joy-full life we've got here in the LA sun. Come play! Bring wine.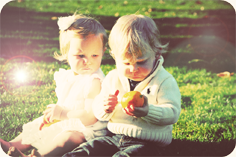 Tuesday, May 26, 2009
Paisley Petunia is hitting the road and decided to get a little help from our friends. 
As summer nears, we can't stop daydreaming about vacation plans, spontaneous roadtrips, family visits and maybe sick days spent at the beach. But, where to go this year? And how much to spend? Never fear dears, over the next few weeks, Paisley Petunia guest bloggers will share with you how to have a wonderful time in their town, while only spending $30 a day.
Are you excited? Good! Here we go… starting in my hometown of San Francisco.
The lovely Emily of Cupcakes and Cashmere gives us the inside scoop on how to spend a lovely winter summer day in the City by the Bay (also her hometown):
* * *
I grew up right outside of San Francisco (Mill Valley specifically) so I was beyond thrilled when Stephanie and Christina asked me to share how I would spend $30 in the city.  There are a bunch of little places that offer fabulous food and a great ambiance, but few as special as what 18th St. has to offer.
My parents introduced me to Pizzeria Delfina on one of my trips home and it's been my favorite spot ever since.  This last summer, my boyfriend and I made a special trip into the city and we shared an appetizer of warm marinated olives, Insalata Tricolore (lemon vinaigrette and grana padano), Salsiccia Pizza (homemade fennel sausage, tomato, bell peppers, onions and mozzarella) and Italian Beer.  Their pizzas come out perfectly crisp on the outside with a chewy middle with loads of flavor.  They certainly give the pies in New York a run for their money.  Total: $27 (for 2)
Located less than a block away is Bi-Rite Creamery, where you'll find some of the most unique and exquisite flavors of ice cream.  I highly recommend the salted caramel, the honey lavender or the balsamic strawberry.  Total: $3 (to share)
Just remember to bring your sweater, a camera and a good appetite!
* * *
*Thanks so much for sharing with us, Emily! San Francisco on a sunny day is such a rare and fun treat. Can't wait to try Pizzeria Delfina, its been on my "must try" list for awhile and has the same name as one of my most favorite little Bay Area kiddos. 
Readers, what are your favorite SF spots? Stay tuned for more towns across the US and beyond…
xoxo
s 

Posted by s at 2:21 PM 4 comment