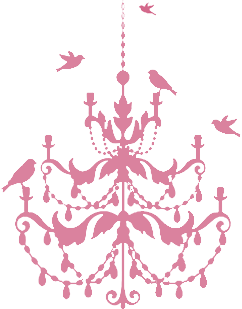 Welcome to Paisley Petunia…part two!
I find inspiration in pretty pictures, endless possibilities in a bowl of Meyer lemons, the meaning of lifetime devotion in the wagging tails of our 3 rescue dogs, end-of- the-day bliss in a glass of red wine and now, the boundless, soul clutching meaning of life in the faces of my 2 little angels.
It's a happy, creative, joy-full life we've got here in the LA sun. Come play! Bring wine.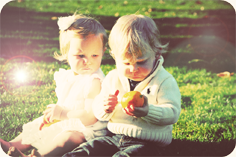 Tuesday, July 28, 2009
On my recent visit to Manhattan, I was very excited to re-visit my "Must Do Next Time I am in NYC List" a draft email that I constantly add to as I hear about must-sees in New York. First, I visited the famous Shake Shack (you can read about my visit my hambur.gr blog here), then discovered the deliciousness that is Doughnut Plant, as recommended by Naomi of Rockstar Diaries. Then it was time to go shopping. Aaron & I walked over to his old stomping grounds, the Lower East Side, as I was on the hunt for a fabled item that I heard may be found in this former historical discount retail shopping district. Ladies and gentlemen, drum roll please….I was looking for the perfect bra! (To our gentlemen readers, all 3 of you, sorry this is a lingerie post, so you may not dig it. However, if you read this, and then take your special lady friend to this hidden gem of yesteryear, she will LOVE you. Trust me).
I had read and bookmarked this great article (with audio slideshow, my favorite!) last year in the New York Times, with hopes of one day visiting Orchard Corset Center at 157 Orchard Street and meeting the talented proprietor, Peggy Bergstein. So on a slightly cloudy day, with rain looming in our future, I hesitantly ducked into the Corset shop, with Aaron trailing behind. Peggy's husband, Ralph, a portly Jewish man sat behind the counter, engrossed in reading the newspaper while the black and white fuzzy tv quietly hummed a daily soap opera and we waited for another customer to finish her transaction with Peggy.
As all the reviews you will read will tell you, this is a no-frills location, having been around since the 1930s, the shelves are stacked and crammed with boxes upon boxes of women's undergarments and charming, frayed 1950s era posters displaying full figured pointy white brassieres. The customer left and it was just us standing awkwardly in the entryway, waiting to know what to do. Brief pleasantries were exchanged, she glanced at my chest and then asked what I was looking for. She ushered me behind the green curtain – I don't know why I was so nervous here. I had read the article so I knew what to expect, but I didn't want to do the wrong thing and I think bra shopping conjures up the awkward feelings of getting your first bra, being measured by uninterested Victoria Secret teen employees, etc. Peggy put me at ease with her skill, she was quick and efficient. She touched the bra I was wearing, tugged at the straps a bit and then disapeared to the front. She came back with exactly what I was looking for. And it fit. So well. In a size I had never in all my bra-wearing years purchased. Ever.
Peggy has a special gift, as she states: "I can walk down the street, and I can look at a person and tell you exactly what their bra size is." And having worked here for over 25 years, she sure knows her stuff. I asked to see another style and just my luck, this one was on sale 2 for 1, so I scored a deal. Eight minutes and 3 bras later, I walked out a happy customer. This is one place that will remain on "must do list."
Orchard Corset Discount offers bras in ALL shapes and sizes, even the hardest to find, and you can get fancy or functional corsets too. Brides-to-be can arrange for custom garments to fit their dresses perfectly and if you are looking for the Mad Men-esque silhouette, this is the place to come.
And now, a month later, I could not be happier with my purchases. I have found the most perfect bras. Next time you are in the neighborhood, please help support this historical mom & pop shop – brimming with character, quality shapewear and diligent customer service. And if you are like us, you'll reward yourself with the best pastrami sandwich in the world at the original Katz's famous delicatessen, since 1880.

Posted by s at 3:20 PM 5 comment