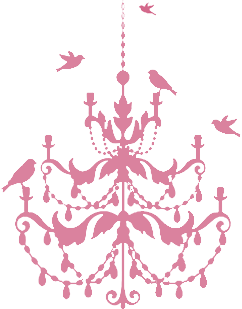 Welcome to Paisley Petunia…part two!
I find inspiration in pretty pictures, endless possibilities in a bowl of Meyer lemons, the meaning of lifetime devotion in the wagging tails of our 3 rescue dogs, end-of- the-day bliss in a glass of red wine and now, the boundless, soul clutching meaning of life in the faces of my 2 little angels.
It's a happy, creative, joy-full life we've got here in the LA sun. Come play! Bring wine.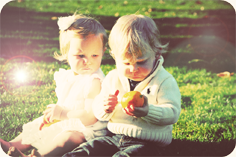 Tuesday, September 29, 2009
Last weekend, my friend Temmy celebrated her birthday with a lunch at Royal/T cafe in Culver City – have any of you guys been there  yet? It's so cool!
Royal/T is a playful collision of spaces—café/shop/art space—presented in stunning fusion. An eclectic mix of retail and contemporary art reimagined in the surrounds of LA's first Japanese-style cosplay café.
Its like eating lunch in the middle of a Murakami exhibit, surrounded by larger than life photos of darling harajuku girls. The cosplay waitresses make delicious soju + champagne cocktails and serve high tea, along with a full menu. This place is perfect for a birthday or shower. You can rent the entire space for your special event.
After filling up with mimosas and tuna tartar, we perused the gift shop and admired the art exhibits.
I really can't wait to go back. High tea, anyone?
8910 Washington Blvd
Culver City, CA 90232
T 310 559 6300
F 310 559 6633
Map
p.s. a cute pic of Temmy's adorable baby boy because I couldn't resist:

Posted by s at 2:06 PM 0 comment