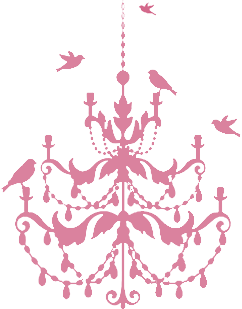 Welcome to Paisley Petunia…part two!
I find inspiration in pretty pictures, endless possibilities in a bowl of Meyer lemons, the meaning of lifetime devotion in the wagging tails of our 3 rescue dogs, end-of- the-day bliss in a glass of red wine and now, the boundless, soul clutching meaning of life in the faces of my 2 little angels.
It's a happy, creative, joy-full life we've got here in the LA sun. Come play! Bring wine.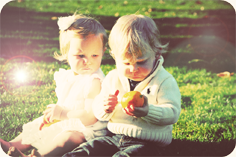 Monday, August 2, 2010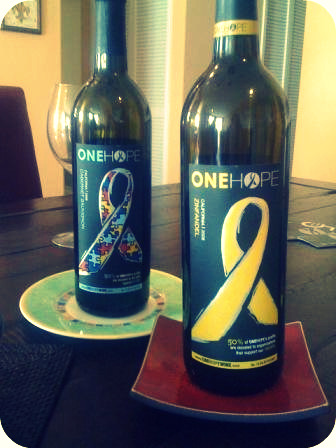 Wine + Chocolate is a pretty sweet pairing.
Wine + Chocolate + Charity is a perfect match.
At yesterday's meeting of book club, Alexis hosted a ONEHOPE Wine tasting. This month's book selection was Chocolat by Joanne Harris and in staying with the theme, Alexis coordinated a red wine flight with complementary chocolates. Think Merlot with chunks of milk chocolate, Cab with dark chocolate and Zinfandel with chocolate covered fruit. It was divine…and 50% of the $10/person fee is donated to the 8 charity partners of ONEHOPE Wines.
ONEHOPE Wines was started to help out a friend with her fight against cancer but has turned into a thriving business, founded on a very basic, but compelling principle: giving back is good business. ONEHOPE isn't a charity, but a for-profit enterprise that donates 50% of profits to 8 partner charities through the creation of cause specific varietals of wine.
Our host Haley led us through 3 tastes of red wines and then we enjoyed a glass or three of our favorite. Our group loved the wines, the mission behind the organization and we were instantly inspired to get more involved.
During the months of September and October, ONEHOPE is coordinating breast cancer awareness parties. As the host, you invite your friends, provide the glasses and the food, while ONEHOPE brings the wine (at no cost). Just for hosting, they will donate $100 to your choice of their 8 foundation partners (causes include AIDS, Autism, Cancer, the Environment and the Troops).  They will also donate an additional 10% of wine sales from the party towards breast cancer. If you are interested, you can sign up directly at www.onehopewine.com/hopeathome or contact Haley Harris at (866) 983-2266.
Our book club will be hosting an event in the LA area, stay tuned for more details. Sadly, each of us was easily able to list many friends and family members affected by breast cancer. I am personally committed to this cause in honor of my aunt's recent experience with breast cancer and I hope you will get involved too!

Posted by s at 3:58 PM 1 comment