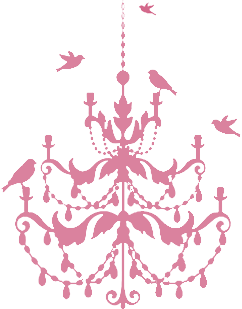 Welcome to Paisley Petunia…part two!
I find inspiration in pretty pictures, endless possibilities in a bowl of Meyer lemons, the meaning of lifetime devotion in the wagging tails of our 3 rescue dogs, end-of- the-day bliss in a glass of red wine and now, the boundless, soul clutching meaning of life in the faces of my 2 little angels.
It's a happy, creative, joy-full life we've got here in the LA sun. Come play! Bring wine.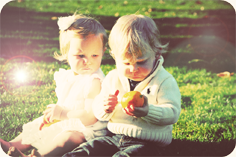 Tuesday, October 26, 2010
If you often read this blog you know that both S + I spend a good part of our personal and professional lives focused on non-profits. It's how we met (both working for a children's foundation) and it's what we love to do…volunteer our time, raise funds and highlight organizations that make a difference. I happened across Seer Farms in a recent issue of People magazine and dare I say, if i was ever granted the opportunity to start a non-profit this is what I would do.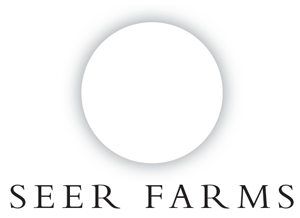 Located in rural New Jersey, Seer Farms is an organization that provides extended emergency care for animals of families that have endured a natural disaster or need longterm care due to illness, foreclosure, domestic violence or other life crises.  They believe that the trauma of having to surrender a beloved family pet during these periods of time is an added tragedy they should not have to endure.
Seer Farms offers these individuals an alternative.  The Out of Crisis program enables families to place their animals in a guaranteed, affordable housing situation while they move through their crisis and start to rebuild their lives or settle back in.  At that time, they can make a measured decision about what to do with their pet.  This decouples the difficult emotional decision about the family's companion animal from the already difficult experience at hand.  Because Seer Farms is a multi-species facility situated in a farm setting, families with combinations of animals or large animals will not be turned away.
Seer Farms operates as a temporary facility where families surrender their animals to Seer Farms for a time period arranged with the family at the time of surrender.  A holding fee, using a sliding scale based on ability to pay, is part of the process.  Seer Farms cares for the animal for the duration of the arranged time at the end of which, the family reclaims their pet(s), permanently surrenders them, or negotiates an extension.   In some circumstances, this gives the family a bridge strategy for their pets so that they can later recover them, returning their families to "whole".  For others, it will allow them to use that time, once they have passed the stress of their specific crisis, to find their choice of home for their pets.
Established in January 2009, Seer Farms has provided sanctuary for the pets of 77 families of which 49 pets have been returned to their permanent homes. The remaining animals will either become permanent residents or be placed in adoptive homes. They also provide a large feral cat sanctuary housing 95 cats and functioning as the only permanent FIV+ cat colony in New Jersey.
Click here to read the founder Laura Pople's story about her decision to open and then expand Seer Farms. Click here to donate or if you are in the New Jersey area to volunteer. Click here to read some Happy Tails about reunited pets and their owners.

Posted by c at 8:52 AM 0 comment