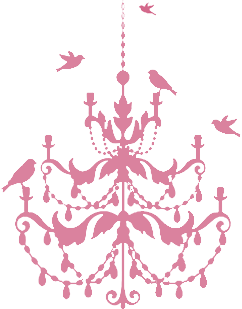 Welcome to Paisley Petunia…part two!
I find inspiration in pretty pictures, endless possibilities in a bowl of Meyer lemons, the meaning of lifetime devotion in the wagging tails of our 3 rescue dogs, end-of- the-day bliss in a glass of red wine and now, the boundless, soul clutching meaning of life in the faces of my 2 little angels.
It's a happy, creative, joy-full life we've got here in the LA sun. Come play! Bring wine.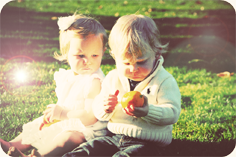 Thursday, December 30, 2010
I wasn't going to do one of these posts but after spending two hours reading a bunch of other blogger's posts last night I decided I would give it a shot. I want to make sure I give ample credit to Champagne Bubbles and Rockstar Diaries who both did gorgeous (and inspiring YIR posts.) I love your blogs-they are always a daily read. So here is goes…but ps: OMG this was a lot of work.
January 2010
We partied like 1960′s rockstars for S's 29th birthday (in all fairness we started celebrating in 2009 but didn't get home until well into 2010.) It was my first month of not working full-time in 12 years, so I spent a ton of time wandering around my neighborhood playing with my camera, taking pictures of all the flowers and enjoying the early burst of warm weather. I went flea marketing with CG at the Long Beach Market.  After 2.5 years of trying and one miscarriage my husband and I found our fertility doctor and started on the ART (assisted reproductive technology) journey to have a baby.
February 201o
We went to Lake Tahoe to visit my sister and ski. I went to San Francisco with Jeff to eat at some of our bucket list of restaurants and I got to meet Camilla from Champagne Bubbles! J and I had an amazing Valentine's Day at home and I finally had time to make handmade cards. I also started a photography class and spent loads of time shooting at the beach. We launched the Posh Potluck (our glamorous dinner club.) I had a million jibs and jabs in preparation of starting fertility treatments in March.
March 2010
We went thrifting with Eddie Ross and Jaithan again at the Rose Bowl. I made some chocolate-marshmallow-caramel matzo for Passover. I started a business with Erin and we were featured in the Crave LA Book. I cooked a lot with my new found spare time including a pretty but yucky tasting rhubarb-blood orange crumble.  S + I celebrated the one year anniversary of Paisley! I started fertility drugs and gained 8 pounds in the first 2 weeks. They didn't work but we kept our spirits up and readied ourselves for another round in April.
April 2010
S + I co-hosted a fundraiser for Share Our Strength at Tory Burch. We went to hear Molly Wizenberg read from her book a Homemade Life. I spent a good portion of the end of the month crying because round two of fertility did not work.
May 2010
I turned 35 *gulp* and S made this adorable little photo collage for me. I took my first trip to Temecula and was shocked at how beautiful it was. I took my Holga and my DSLR and wandered around a bunch of wineries and even had a glass of wine because round 3 did not work. We hosted a really fun Memorial Day party where I met my twitter friend Ryan IRL. I started new drugs, 5 shots a day for 21 days. I gained a total of 12 pounds and looked like a prize fighter from the bruising on my stomach. But, I was hopeful and we held our breath for June.
June 2010
J + I went to the Taste of the Nation event and ate ourselves silly. I had an egg retrieval and an embryo transfer. I felt sick both physically and emotionally waiting to see if it would work. I decided if it did not we would take a break. My body and my heart couldn't take anymore for now.  June 26 we found out I was pregnant with twins (!!!!) and we both held our breath for the magic 10 weeks to pass.
July 2010
I was blissfully/miserably sick with nausea from the babies but didn't care one bit. It meant I was still pregnant. I didn't blog much but I did work on the plans for our summer vacation and I fell in love with this gorgeous Japanese masking tape. Go figure. I spent a lot of time worrying and secretly pleading with the universe that the babies would be ok. We went to Phoenix for Fourth of July (crazy I know) and spent 8 days floating in my parents pool. We had a bbq and my high school friend Carla and her family joined us for a big feast. My bestie CG came and kept me company in the pool when Jeff had to go back to work (boo.) I was too sick to get out of bed most days so daydreamed about our past vacation to Kiawah Island and started plotting when we could go again.
August 2010
Posh Potluck had its 6th dinner in Stacy's gorgeous garden. We finalized plans  for our trip up the Northern California and Oregon coast. We finally shared the good news. I was officially pregnant with boy-girl twins due in early Feb 2011.  J + I celebrated our 4th anniversary.  I started plotting what kind of Mummy I want to be. I left for our vacation still wildly nauseous but over the moon happy.  I fell in love with Oregon and started plotting how we could move there.
September 2010
I started to realize I was actually going to have two babies but still felt so anxious and worried all the time. So I walked and walked and walked. I cooked a lot and started getting excited for my favorite time of year, the fall. I fawned over fall fashion and said I was sad I wouldn't be wearing any of it but secretly wanted my belly to pop. It was still so small. I started writing more posts about being pregnant and worked on launching a new baby blog.
October 2010
I was giddy at putting up Halloween decorations. I slept all the time and had zero appetite. My mom came and stayed with me for a few weeks which was really fun.We celebrated J's birthday at Spago. I baked this delicious Brazilian orange cake. We saw Waiting for Superman and cried for hours afterwards. It made me think about my children and their future. I still didn't look pregnant but I walked around the park all the time sizing up strollers and diaper bags. We hired a night nurse for when the babies arrive.  I started getting really excited for Thanksgiving. J + I had a really fun photo shoot with Yeah Manh in Venice on Abbot Kinney on Halloween. Suddenly, I looked more pregnant but no one believed I was so far along or that I was having twins.
November 2010
I decorated my house from top to bottom for Thanksgiving starting Nov 1. My mom and I worked on plans for my baby shower.  S + I took a sewing class at the Urban Craft Center. I adopted Wordless Wednesday on the blog because suddenly I was just too tired and spacey to blog much. I worked on the nursery and launched Les Petite Paisley, my baby blog. I posted once and then abandoned it. (Sad face.) Thanksgiving was amazing fun with CG and Mikey and my parents  joining us for dinner and some hilarious Taboo.
December 2010
I didn't blog much but I did have a gorgeous baby shower hosted by mom and sister at Gordon Ramsay in West Hollywood. It was so fun to see all my friends and we were one stylish bunch with everyone wearing their festive best. I was still small in the bump department at this point. I decorated my house for Christmas and made plans to spend my first Christmas ever in LA. We bought a big tree, went to J's holiday party at the Bev Hills Hotel, I shopped online for gifts, my mom came to stay for the month, the weather was weird. Posh Potluck wrapped up its first year with great success and a delicious cocktail party at CG's house. We took a hospital tour of Cedars. I worked some more on the nursery and promised myself it would be finished by Jan 1. (I'm so close.) I had to go on half day modified bed rest because my heart rate was going through the roof but I still managed to feel festive and happy and I knew that I was in the home stretch now. I am no longer small in the bump department and I have about 3 hours of good energy a day but the babies are big, active and at least one week ahead of a singleton in size (which is big for twins!!) My OB set my c-section date for Feb 14th if they don't come on their own before then. Christmas night it hit me how close we are and my heart almost burst with joy.
Here's to 2011. To babies, to family, to adventure, to blogging, to my amazing friends, to spring flowers and summer vacations and little Halloween costumes and first Christmas's and another wonder-filled year.
xoxo-your girl c

Posted by c at 7:19 PM 5 comment