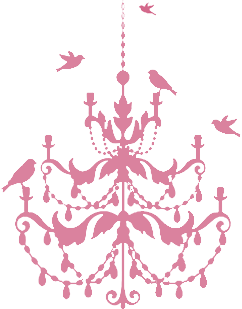 Welcome to Paisley Petunia…part two!
I find inspiration in pretty pictures, endless possibilities in a bowl of Meyer lemons, the meaning of lifetime devotion in the wagging tails of our 3 rescue dogs, end-of- the-day bliss in a glass of red wine and now, the boundless, soul clutching meaning of life in the faces of my 2 little angels.
It's a happy, creative, joy-full life we've got here in the LA sun. Come play! Bring wine.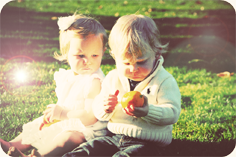 Tuesday, April 26, 2011
Hope everyone had a great holiday weekend. We took the babies to Underwood Family Farms just outside of LA for a little pick your own veggies-meet the Easter Bunny adventure. Granted, they were mostly along for the ride but still everyone throughly enjoyed themselves. Even if we did come home with 3 lbs of what we thought were peas but turned out to be fava beans. Anyone have a good recipe for fava beans? Here are some cute snaps of my little family…
PS: am I the only one who can't see the Easter Bunny without thinking about Donny Darko???

Posted by c at 6:00 AM 0 comment