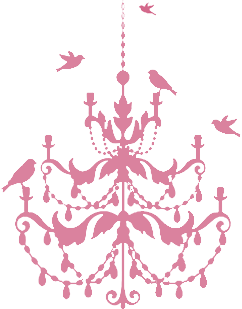 Welcome to Paisley Petunia…part two!
I find inspiration in pretty pictures, endless possibilities in a bowl of Meyer lemons, the meaning of lifetime devotion in the wagging tails of our 3 rescue dogs, end-of- the-day bliss in a glass of red wine and now, the boundless, soul clutching meaning of life in the faces of my 2 little angels.
It's a happy, creative, joy-full life we've got here in the LA sun. Come play! Bring wine.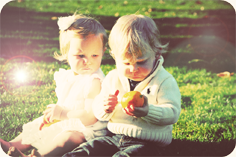 Wednesday, September 14, 2011
One of the first things I proudly introduced my husband to (once he and I officially became "we") was opera. I enjoy it; not every weekend mind you but at this point in my life I have seen almost every major Italian opera and a handful of others. I love the drama, the spectacle, the incredible range of the unamplified human voice and of course, I love a chance to get dressed up This marks the 5th time I've attended the opening night of the San Francisco Opera. It is one of the very few social events on the west coast where style, society and swagger converge and no one shows up in jeans or bedazzled flip flops. It is old world-blue blood glamour all the way. This year it was Puccini's Turandot, which includes one of the most famous arias "Nessun Dorma" as performed here by Pavarotti. It is a beautiful opera anyway you slice it.
I wore a gorgeous tomato red, Jason Wu gown that was quite possibly one of the most sumptuous pieces I have ever put on. Camilla Belle rocked the same dress when she accompanied the designer himself to the opening night at the Met. I found the picture once I had already purchased the dress but I have to say, I was excited Wu considered this to be a signature couture piece and lucky me, I owned it. My choice of a red dress was perfect given the sets (designed by David Hockney) were resplendent in red. It was definitely the color of the night.
Here's the clutch…my newest and closest mommy friend (who's daughter was born on the same day at the same hospital as Tins and Aiden and who lives one block from my house but who I didn't know until we met at Coffee Bean when the babies were 2 months old) her husband is a jewelry designer and I don't mean costume stuff. I mean- travels with a body guard and has a vault guarded by a lot guys with guns- kind of jewelry.  Since, we all decided the opera was a great chance for us to try our first overnights away from the babies, her husband said (and these are some of my favorite words ever…)"Let me give you jewelry to wear. Come to the vault and pick some pieces out." Uh, yeah. As his other friend said "Decorate me, I'm happy to be your Christmas tree." I was frosted to the hilt in diamonds. Somewhere in the neighborhood of 30 carats total.
Lest you think I roll like this all the time-sorry to disapoint you but I pretty much live in my black yoga pants and they're from Old Navy, not even Lulu Lemon. I love to play dress up as much as anyone and had my share of glitzy nights out when I was a wee bit younger but I'm a full fledged -covered in a little bit of puke at all times-mommy these days.
However, even Cinderella got to go to the ball so needless to say-between the dress, the champagne, the glamour of the opera and the bling it was one magical night. And it made my first nights away from Tins + Aiden a little easier. It likely set the bar for future overnights way too high; there is more Fresh Brothers pizza and Yougurtland than bottles of Dom and handfuls of diamonds in my future.

Posted by c at 9:59 AM 0 comment