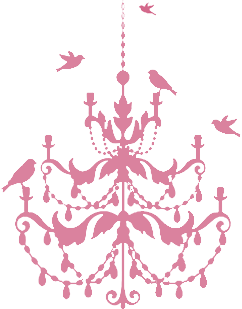 Welcome to Paisley Petunia…part two!
I find inspiration in pretty pictures, endless possibilities in a bowl of Meyer lemons, the meaning of lifetime devotion in the wagging tails of our 3 rescue dogs, end-of- the-day bliss in a glass of red wine and now, the boundless, soul clutching meaning of life in the faces of my 2 little angels.
It's a happy, creative, joy-full life we've got here in the LA sun. Come play! Bring wine.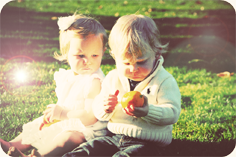 Tuesday, June 5, 2012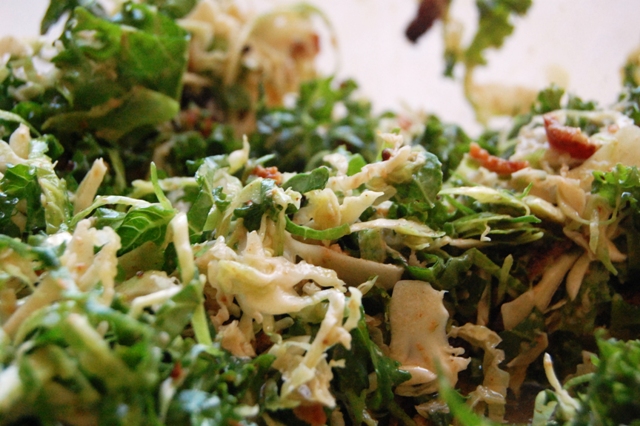 You remember last year when that hilarious video "Sh$t people in LA say" came out? And remember how they totally mocked the fact that anyone could really like kale (despite the fact it is a staple everywhere these days.) Anyways, I actually really like kale and I love the kale/brussel sprout slaw from Whole Foods but sadly, they don't always have it (maybe sprouts and kale together is just too much for some people.) So, I set out to recreate and maybe slightly amp up the taste of their slaw and I am so happy with what I got.
I looked at a bunch of different recipes but ended up combining parts of each and then basically experimenting until I got the flavor where I wanted it. Even my husband (who loathes the thought of chawing on a raw, green veggie like kale) thought this was good. Of course, the addition of bacon to just about anything can help make it husband friendly. I feel like this is the kind of salad where every time you make it you add something new.
Kale and Brussel Sprout Slaw
1 bunch of kale
Aprx 10 large brussel sprouts
5 strips of bacon
EV olive oil
1 large Granny Smith apple
Dried cranberries
Dijon mustard
Champagne vinegar
Fresh lemon juice
Garlic, salt, pepper to taste
Use a mandolin to shred the sprouts and a really sharp knife to cut the kale in the same kind of long shreds. Peel and shred your apple. Whisk the oil, dijon and vinegar together to create your dressing (I also added in some of the bacon drippings.)  Crumble the bacon, add all the other ingredients together, toss with the dressing and the lemon juice and enjoy!

Posted by c at 8:31 AM 0 comment