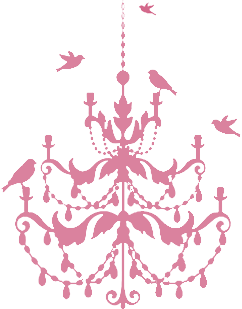 Welcome to Paisley Petunia…part two!
I find inspiration in pretty pictures, endless possibilities in a bowl of Meyer lemons, the meaning of lifetime devotion in the wagging tails of our 3 rescue dogs, end-of- the-day bliss in a glass of red wine and now, the boundless, soul clutching meaning of life in the faces of my 2 little angels.
It's a happy, creative, joy-full life we've got here in the LA sun. Come play! Bring wine.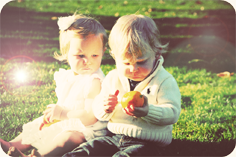 Tuesday, September 18, 2012
Hope everyone had a lovely holiday if you celebrated. I wanted to share a crazy, now tested crock pot recipe with you. I don't have any pictures because it's really not a fancy-to-look-at dish and making it is slightly repulsive but against all odds I am telling you it tasted AH-MAZING!
Jeff found a version of this somewhere online* and I adapted because I hate measuring and also original recipe called for brisket which always comes out tough so I switched brisket for tri-tip. I have no idea what the difference really is to be honest.
Weird a$$ tri-tip crock pot recipe:
Some tri-tip, I don't know how much I guess however much you can eat and fits in your crock
1 can of coke
2/3 a cup dijon mustard (or just a bunch of dijon mustard if you're me)
2/3 a cup ketchup (repeat footnote above)
Half a packet of onion soup mix (or a whole packet if you're me and you don't know what to do with half a packet of onion soup mix and figure it will only be a matter of minutes before the babies get half open packet and spew onion mix all over house)
A few cloves of garlic
Season your beef with salt and pepper
Mix all the nasty stuff together in the crock pot, then add the meat, cook on high for a little while (or as long as it takes for you to remember to turn it down hopefully not too long) then continue cooking on low for 6-8 hours or until the meat is tender-delicious.
I kid you not, this is so good.
I served mine with very grownup celeriac, mashed potatoes which are also super fantastic.
*if there is credit for this recipe somewhere out there please know the credit goes to that original poster. I am a copycat, cooker at best.
xoxo-c
ps: thank you for all the really kind and moving responses to my IF post. I can't tell you how much my heart breaks with every story, similar to mine that I read. IF just freaking sucks. But we keep on fighting the good fight, don't we? Love to all.

Posted by c at 11:55 AM 0 comment